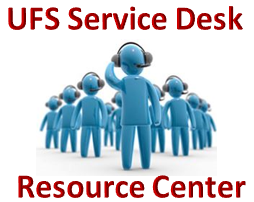 Contact the Service Desk
Need support for Financial applications, including Web UFS, Brio, BI Query, Enterprise Analysis, Dashboards, DRIVE, SAP, Essbase, and Global CRM?
Call us at 1-888-667-9111, option 1, option 2, and then select the appropriate option below.
Web UFS
BRIO Report Portal, BI Query, Enterprise Analysis
Financial Dashboards (including E=vision, OMD, and SMART)
DRIVE, Printables
SAP, Essbase/SmartView, Soforce CRM
Food Management
For non-urgent Web UFS issues, email us at Noram Service Desk UFS Support (via Outlook address book) or Helpdeskufssupport.Noram@sodexo.com (via external email).

Please remember to include your cost center # and contact information in your email

Click the red HELP button to access the full list of Service Desk call options.
---
Check out the top 10 list of Helpful Tips from the UFS Service Desk!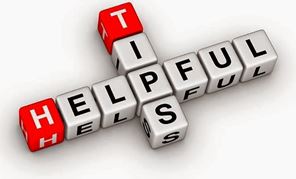 ---
Service Desk Quick Tips Videos
Do you like to see a demonstration on how something is done? We have created several quick "How To' on-demand videos to help you through some of your frequently asked questions.
To view one of our videos, click on a desired title's link from the list of Available Videos (located below the Featured Video). While you are here, please take a moment to click the Play button for a quick view of our Featured Video!
Available Videos: